The midi denim skirt has made a resurgence across the world as an on-trend and must-have piece. whether you're travelling, exploring the city, or taking time to unwind in nature. far from a piece limited to a single-use. discover how to make a denim skirt work in any scenario this season, from morning meetings to spring brunch.
embrace patterned denim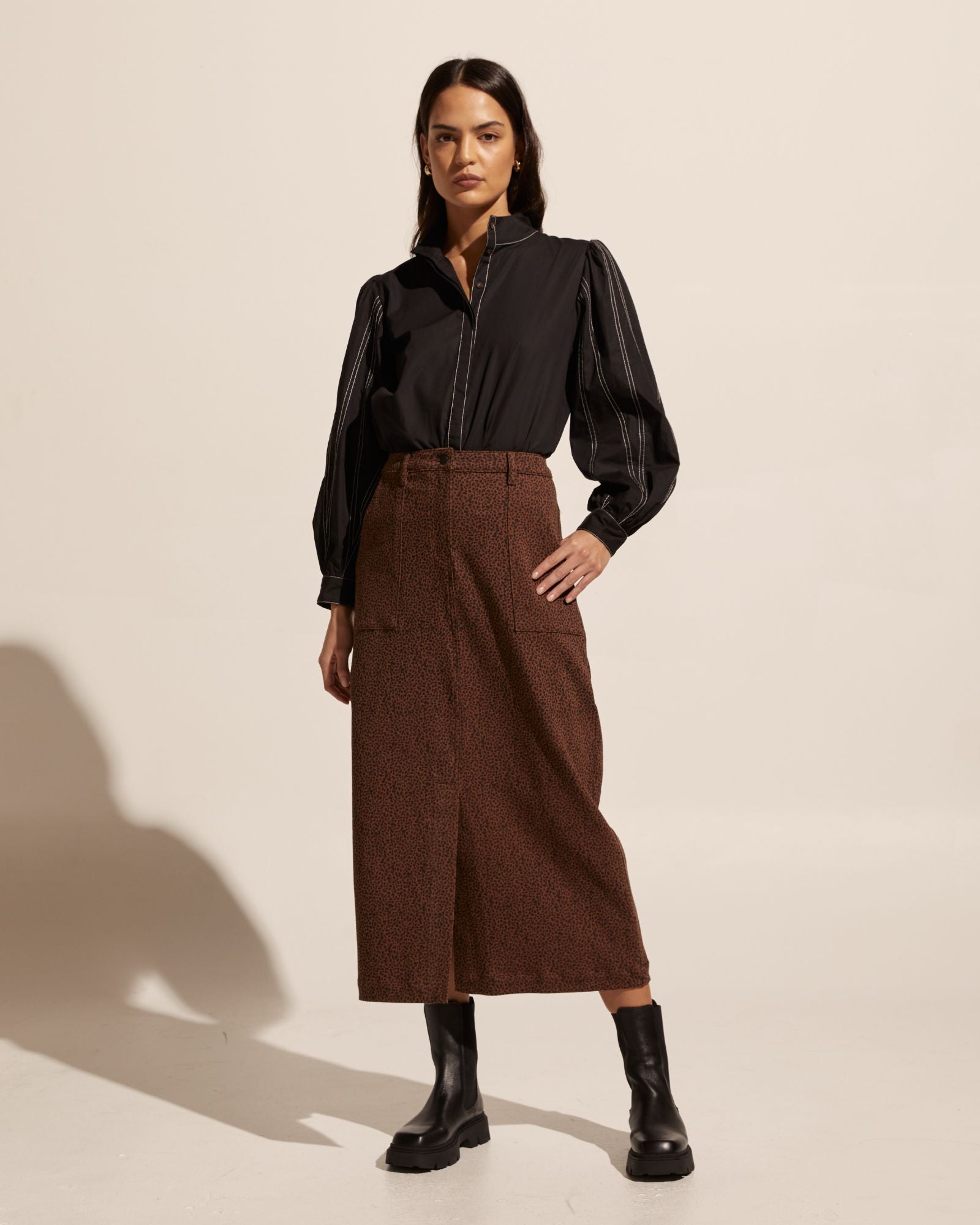 bring denim into the office with a patterned midi skirt. take the loft in toast leopard, delicately adorned with small leopard print patterning. with a neat fit around the waist and hips, and elongating front and back seam detailing, the loft is proof that denim can be smart casual. wear with a feminine blouson sleeve shirt like the oblige and heeled boots to elevate the look – switch to functional boots like the empire for more laid-back affairs.
Light and shade
A combination of classics and a fusion of texture. Spring dressing calls for a lighter palette but there's such an element of luxury when dressing in light colours in winter. Pairing your fave knee-high boots, feminine tops in similar shades creates the ideal tonal outfit.
Double Denim
Double denim can deliver just as much instant everyday polish as suiting. Our creative director generally wears double denim in a form where the tones match almost exactly.